Harbour Hopper Tours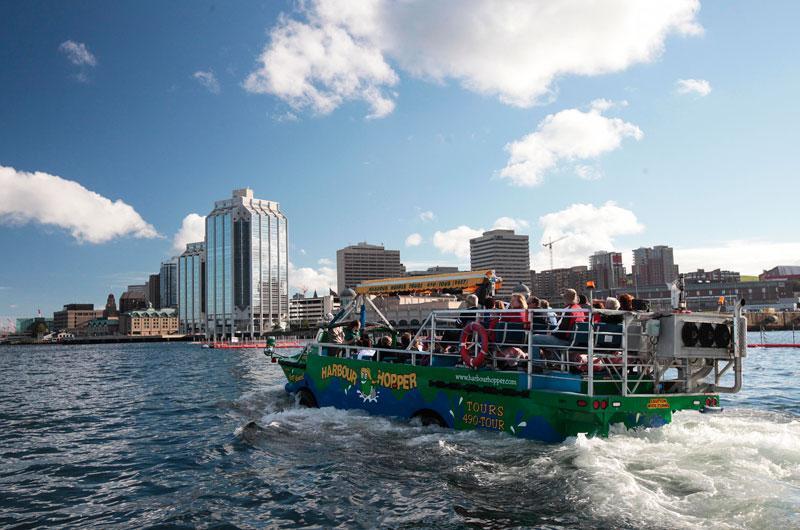 Travel the streets of downtown Halifax aboard the Harbour Hopper. Visit historical points of interest, like Citadel Hill, Public gardens, and Government House, learn fun facts and stories about the area, and discover where all the best restaurants and stores are in the downtown core.
Then splash into Halifax Harbour for a one-of-a-kind view of Halifax's naval fleet and our spectacular waterfront all while your guide entertains you with history and Halifax highlights. Passengers will learn about the Halifax Explosion, Halifax's past and current role as a major port city, and interesting anecdotes.
Family pass starting at $90 + tax
From $11.50 - $90.00
Package conditions
Must provide 24 hours' notice of cancellation in order to receive a refund. Subject to weather and availability. Purchase tickets online at www.mtcw.ca