Vineyard Adventures - Winery Tour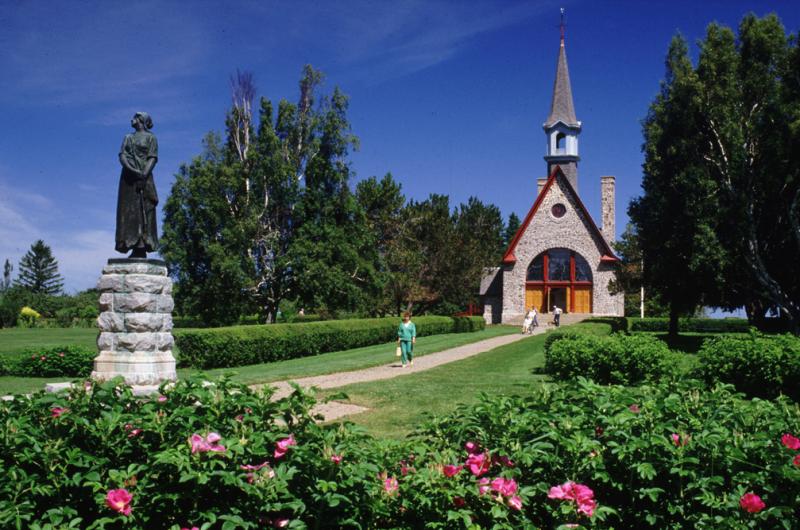 With over 800 acres of vineyards and 400 years of grape growing, Nova Scotia is home to a thriving wine industry.  Despite the unlikely grape-growing climate, over the last 30 years, vineyards and wineries have been popping up across the province, many of which have gained international recognition and produce award winning wines.  This Vineyard Adventure will take us to three, distinctly different wineries, where we'll learn about the wine making process, explore vineyards and sample superb wines, all in stunning locations.
Sainte-Famille Wines is a small, family-owned winery located on an old, Acadian settlement overlooking the picturesque Avon River Valley. We'll stroll through the scenic vineyard, tour the winery and sample a selection of their wines, perhaps pairing with local cheese for a true Nova Scotian taste.
Our next stop will be at one of the oldest wineries in Nova Scotia, Domaine De Grand Pré. This gorgeous winery not only produces award winning wines but also boasts an award winning restaurant!  With the Bay of Fundy as a back drop, explore this beautiful vineyard, tour their wine museum then sit back, sip and savour the flavours of their superb wine and cuisine.
As we leave this part of the Annapolis Valley, we'll pass through the quaint university town of Wolfville and take a scenic, country road to Gaspereau Vineyards.  This small, boutique winery showcases some of the best wines Nova Scotia has to offer. Once a dairy farm and apple orchard, this 50 acre property has been transformed into a vineyard and passionately producing top quality wines ever since.
Following Gaspereau winery, we'll return to your ship at the Pavilion in Halifax.
As with all our excursions and tours, the Vineyard Adventures itinerary can be modified in a number of ways, for example:
Visit one vineyard and Grand Pré National Historic Site;
Combine a visit to Grand Pré, a vineyard, a cheese farm, and the Blomidon Look-Off;
Visit one, two, or three different vineyards other than those mentioned above;
Combine a visit to a vineyard, museum and Hall's Harbour.
The combinations are endless!  Contact us today to plan your custom vineyard adventure!
From $2550.00
Package conditions
Price per couple